» Stats
Members: 12,476
Threads: 240,590
Posts: 13,118,870

Welcome to our newest member, sportsprediction

» Welcome, guest!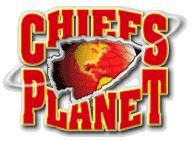 Welcome to ChiefsPlanet,
a Kansas City Chiefs Message Board
This forum is fast and furious with discussion on all variety of topics. Newbies welcomed. If you enjoy reading, don't be shy - please jump in and post!
If this is your first visit, be sure to check out the FAQ by clicking the link above. You will have to register before you can post; click the register link above to proceed. To start viewing messages, visit our main forum, The Lounge or click on a thread title below this message.
» Recent Threads
Title, Username, & Date
Last Post
Replies
Views
Sandbox Simulations is open for business! Sign up now!

Today

08:33 PM

by

wheeler08

2,956

111,181

***NON-POLITICAL COVID-19 Discussion Thread***

Today

08:33 PM

by

oaklandhater

13,202

295,064

Chiefs bring back Robinson

Today

08:33 PM

by

nychief

136

3,956

Help me name a new MJ strain

Today

08:25 PM

by

Easy 6

73

1,946

End-of-March Madness: The Ultimate Chiefs GOAT Tournament!

Today

08:08 PM

by

Jewish Rabbi

22

201

Texans vs. Chiefs Divisional Round Highlights | NFL 2019 Playoffs

Today

07:48 PM

by

Kman34

22

573

Hey Small Business Owners...What are you doing to ride the storm out?

Today

07:33 PM

by

O.city

165

2,964

Do you Believe in Bigfoot ?

Today

07:14 PM

by

FAX

239

11,900

Fire Me Boy! What's For Dinner? Thread

Today

06:49 PM

by

Sorce

14,675

1,302,602

Lets draft this guy too!

Today

06:40 PM

by

FAX

5

272

» Online Users: 298
100 members and 198 guests
Archie Bunker, arrwheader, AssEaterChief, Baby Lee, backinblack, bax_, Bearcat, BigCatDaddy, BigRedChief, Bill Brasky, booyaf2, BossChief, Bowser, CanadaKC, candyman, carlos3652, Corandval1977, crispystl420, Dartgod, deadbabyseal, Demonpenz, displacedinMN, djchief56, Donger, eDave, EPodolak, Fat Elvis, ForeverChiefs58, gh4chiefs, GloryDayz, GloucesterChief, GMitch, golfindude, Hammock Parties, Hoopsdoc, IowaHawkeyeChief, Jewish Rabbi, KCChiefsFan88, KCUnited, keg in kc, KurtCobain, listopencil, LiveSteam, Los Pollos Hermanos, MahomesKnows, mlyonsd, New World Order, nychief, O.city, oaklandhater, oldandslow, Otter, Peter Gibbons, phisherman, Pitt Gorilla, POND_OF_RED, Rain Man, RaytownChief, RealSNR, Red Dawg, redhed, RedSea90, Rukdafaidas, Shields68, Sofa King, stumpel15, stumppy, Superturtle, The PMII Hypothesis, threebag02, Toad, TomBarndtsTwin, Ubeja Vontell, vailpass, WhawhaWhat, wheeler08, Why Not?, wil75, yeti
Most users ever online was 4,753, 12-04-2015 at 09:37 PM.