» Stats
Members: 13,126
Threads: 248,454
Posts: 13,900,904

Welcome to our newest member, CallForHelp

» Welcome, guest!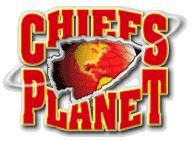 Welcome to ChiefsPlanet,
a Kansas City Chiefs Message Board
This forum is fast and furious with discussion on all variety of topics. Newbies welcomed. If you enjoy reading, don't be shy - please jump in and post!
If this is your first visit, be sure to check out the FAQ by clicking the link above. You will have to register before you can post; click the register link above to proceed. To start viewing messages, visit our main forum, The Lounge or click on a thread title below this message.
» Recent Threads
Title, Username, & Date
Last Post
Replies
Views
Chiefs re-sign Tamba Hali

Today

04:49 PM

by

Wilson8

39

1,072

Eric Fisher to the Colts

Today

04:48 PM

by

RealSNR

90

2,235

***NON-POLITICAL COVID-19 Discussion Thread***

Today

04:41 PM

by

O.city

52,423

4,207,063

Bitcoin Take?

Today

04:28 PM

by

Ninerfan11

2,623

351,970

RIP Tawny Kitaen

Today

04:23 PM

by

alpha_omega

61

3,098

***Official Car and Gearhead Thread***

Today

04:21 PM

by

mac459

5,090

676,944

Report: Chiefs *players* reached out to Dede Westbrook

Today

04:20 PM

by

Wilson8

46

1,735

Investing megathread extravaganza

Today

04:11 PM

by

lewdog

9,412

1,154,138

****OFFICIAL 2021 NFL Free Agency Megathread****

Today

04:09 PM

by

DaneMcCloud

2,054

98,627

Jags Sign Tebow

Today

04:08 PM

by

Easy 6

52

920

» Online Users: 514
96 members and 418 guests
-King-, Archie Bunker, Bearcat, BigBeauford, bigjosh, Bl00dyBizkitz, bobhill, Bowser, CaliforniaChief, carcosa, CasselGotPeedOn, Cave Johnson, Charlotte Chief, Chief3188, Chiefsbroker, colt459, cookster50, dabergtobirden, Denfan, Discuss Thrower, Donger, dsgreene2850, dtrain, duncan_idaho, epitome1170, Eureka, FAH-Q, Fish, hinde58, HoneyBadger, Hoopsdoc, Husky Jerk, Icon, Jamie, Jewish Rabbi, kcclone, KChiefs1, KCUnited, kcxiv, LittleMeatballNick, LoneWolf, loochy, louie aguiar, LTL, mac459, MahomesMagic, Marcellus, Mennonite, mkp785, mlyonsd, montanachief, mr. tegu, mrbiggz, neblo, NinerDoug, Ninerfan11, notorious, O.city, Ocotillo, old_geezer, p51nut, ping2000, PurpleJesus28, Pygamos, RealSNR, rico, Romeo64, Roy Munson, royr17, rydogg58, SAGA45, Shag, Shields68, TEX, TexasChief, The Franchise, tmax63, Toad, TwistedChief, Vegas_Dave, Wilson8, Wreckloose, Wyatt Earp
Most users ever online was 4,753, 12-04-2015 at 09:37 PM.